Today was cookie day.
We decided to test one of my mother-in-law's recipes for chocolate crinkles. I'm still carrying around a few of those cookies on my hips from Christmas.
The recipe was followed, but this is what I made - flat, crispy cookies.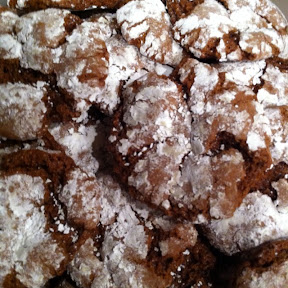 Later, when I used the store brand peanut butter mix, these cookies turned out fine.
I'm stumped and have several dozen crispy cookies.
Neither recipe indicated I should change anything due to our high elevation. I need to research this before my next baking project.
- Posted using BlogPress from my iPhone